Image Data Services for AI
We provide a total solutions for you AI datasets,From data collection, labeling & tagging, verification, to the final model training.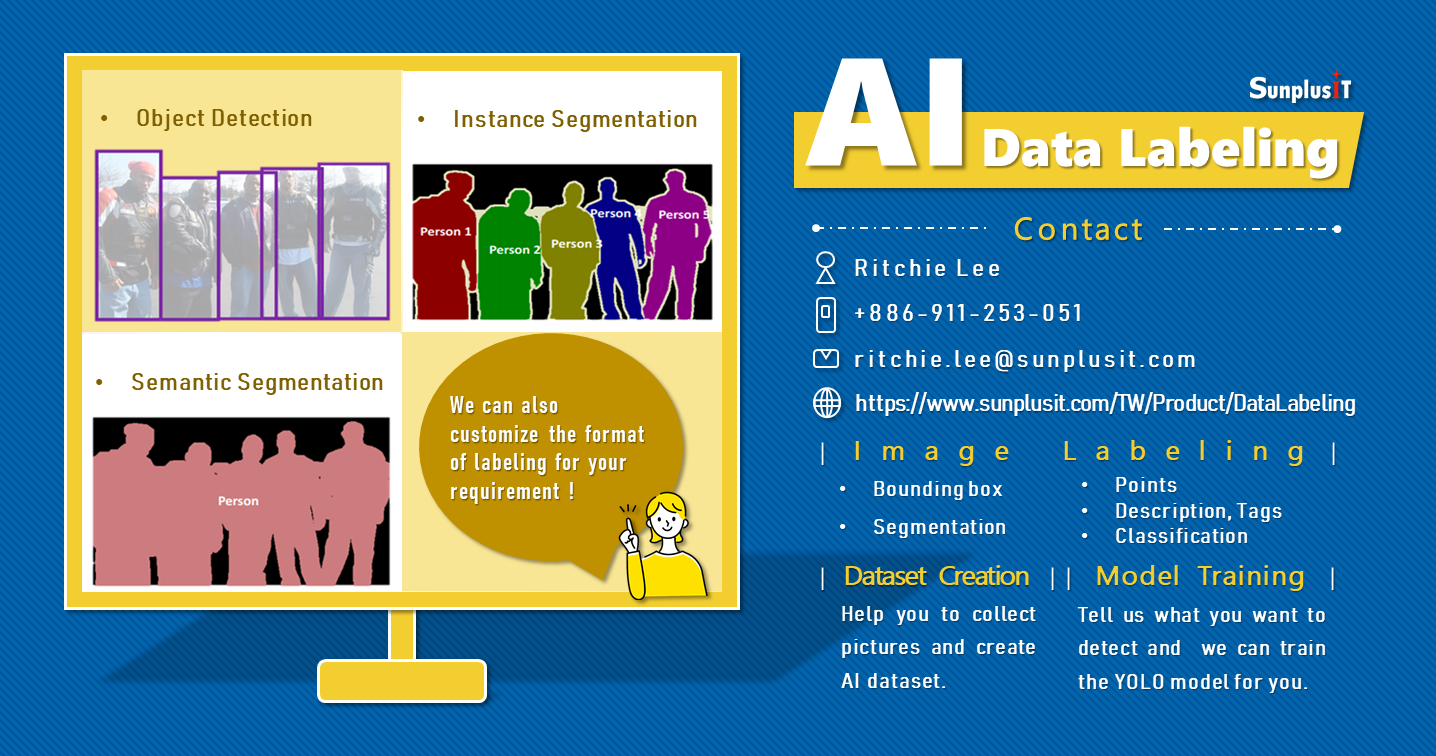 ---
2D Bounding Box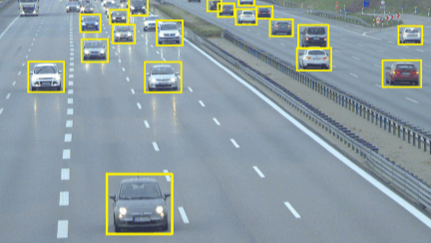 Bounding boxes are the most commonly used type of annotation in computer vision. Bounding boxes are rectangular boxes used to define the location of the target object.
---
Line Annotation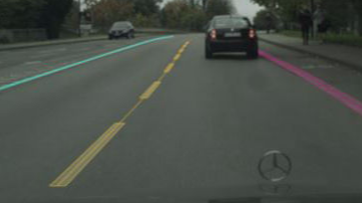 Line annotation involves the creation of lines and splines, which are used primarily to delineate boundaries between one part of an image and another. Splines and lines are easy to create annotations. 
---
Semantic Segmentation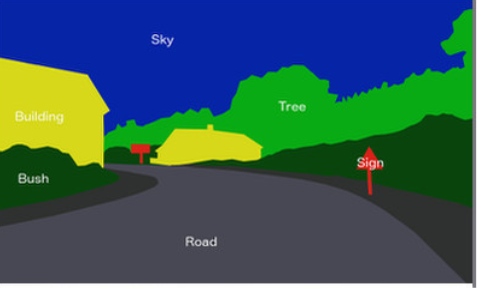 Semantic segmentation, or image segmentation, is the task of clustering parts of an image together which belong to the same object class. It is a form of pixel-level prediction because each pixel in an image is classified according to a category.
---
Landmark / Keypoint Annotation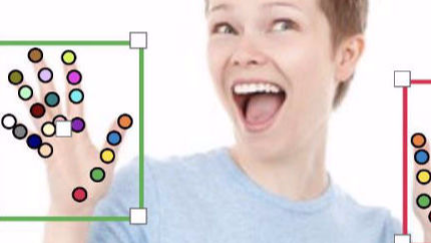 Key-point and landmark annotation is used to detect small objects and shape variations by creating dots across the image. This type of annotation is useful for detecting facial features, facial expressions, emotions, human body parts and poses.
---
Polygonal Annotation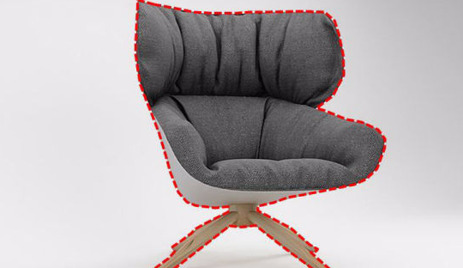 Polygonal Annotation: Polygonal is another type of data annotation where complex polygons are used instead of rectangles to define the shape and location of the object in a much precise way.
---
More Services
Product Features Tagging
Dataset format transform
Emotion Analysis
Data Entry - Data Capture
Training
System Integration
---
Contact Window
---
Request Form
You can give us your samples or questions of labeling, we will reply to you as soon as possible.